Damp, heavy rain, dust and high humidity are the causes of paint layers becoming old, degraded and peeling.
2TP iNDU Robot Multi-Purpose Paint – Applied on all materials, with breakthrough technology from Thailand, is the optimal protection solution for your works and products against the impacts of the environment and the weather outside.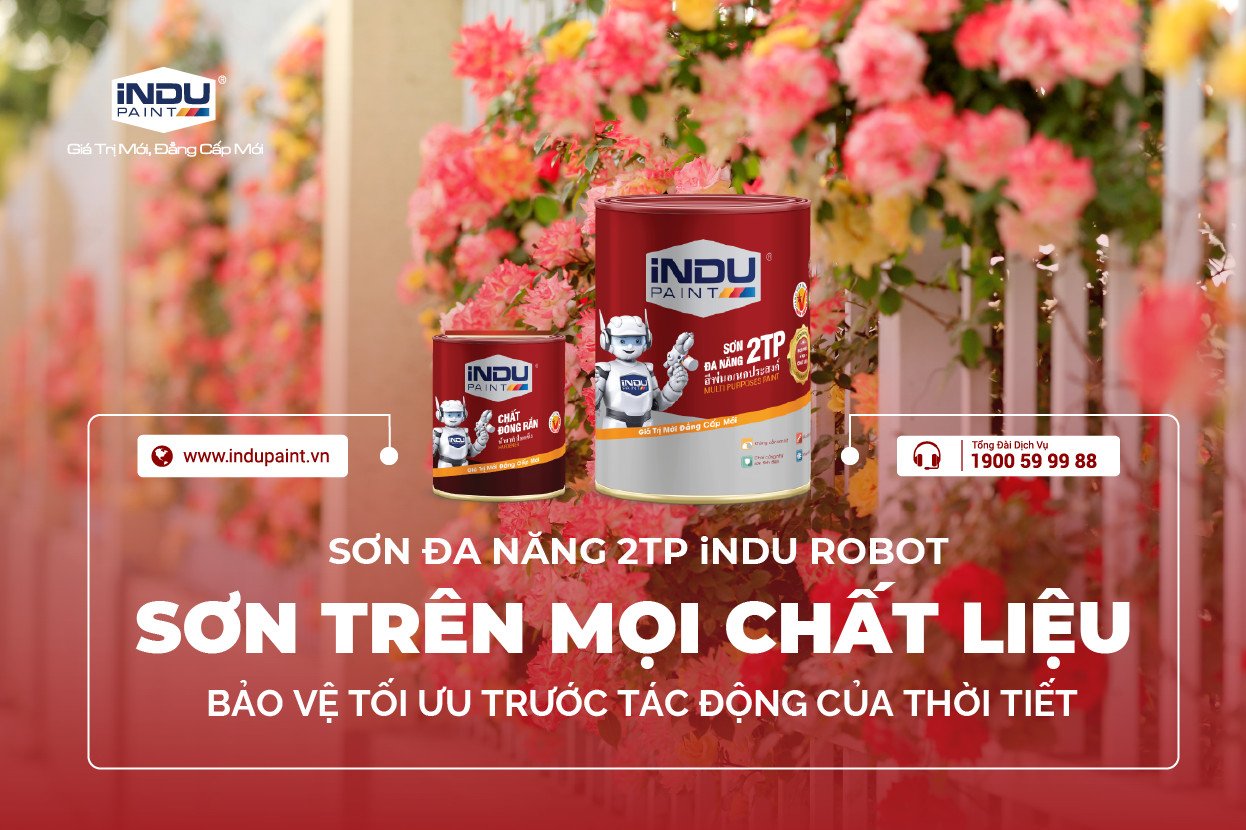 The superior protection of 2TP iNDU Robot Multi-Purpose Paint
Vietnam's specific climatic conditions are problems that builders and workshops must take into account in the painting process, especially for outdoor works and products such as gates, fences, etc. Due to the effects of weather, the aesthetics of the product inevitably suffers over time. For that reason, coating is a step that cannot be neglected or ignored.
Based on the geographical characteristics, meeting the strict requirements of coating standards in the weather conditions of Vietnam and Asian countries, iNDU Paint has launched 2TP Multi-Purpose Paint using exclusive technology from Thailand, for the durable effect of the outstanding enhanced paint film.
Resistant to physical impact: 2TP iNDU Robot Multi-purpose paint possesses particles with strong cohesion, toughness, creating high hardness equivalent to electrostatic paint, limiting damage due to scratches.
Resistant to environmental impact: The product is weather resistant, extremely effective against the impacts of temperature and humidity, helping the paint film to resist peeling and discoloration.
2TP iNDU Multi-Purpose Paint – Optimal protection against the impacts of weather
Applications of 2TP iNDU Robot Multi-Purpose Paint
In the context of "sustainable materials" taking the show, 2TP iNDU Robot Multi-purpose paint has become the first choice for long-term multifunctional spaces following the new trend of Maximalism by 02 core values: "Environmentally friendly" " and "Applied on all materials: "Environmentally friendly" and "Applied on all materials".
Simple, recyclable and organic materials such as wood, stone, ceramics, and metals such as steel, aluminum and copper are used and combined widely. Therefore, the use of a multi-purpose coating product for many materials will contribute to promoting convenience, increasing economic efficiency and bringing sustainable value in the design and construction process.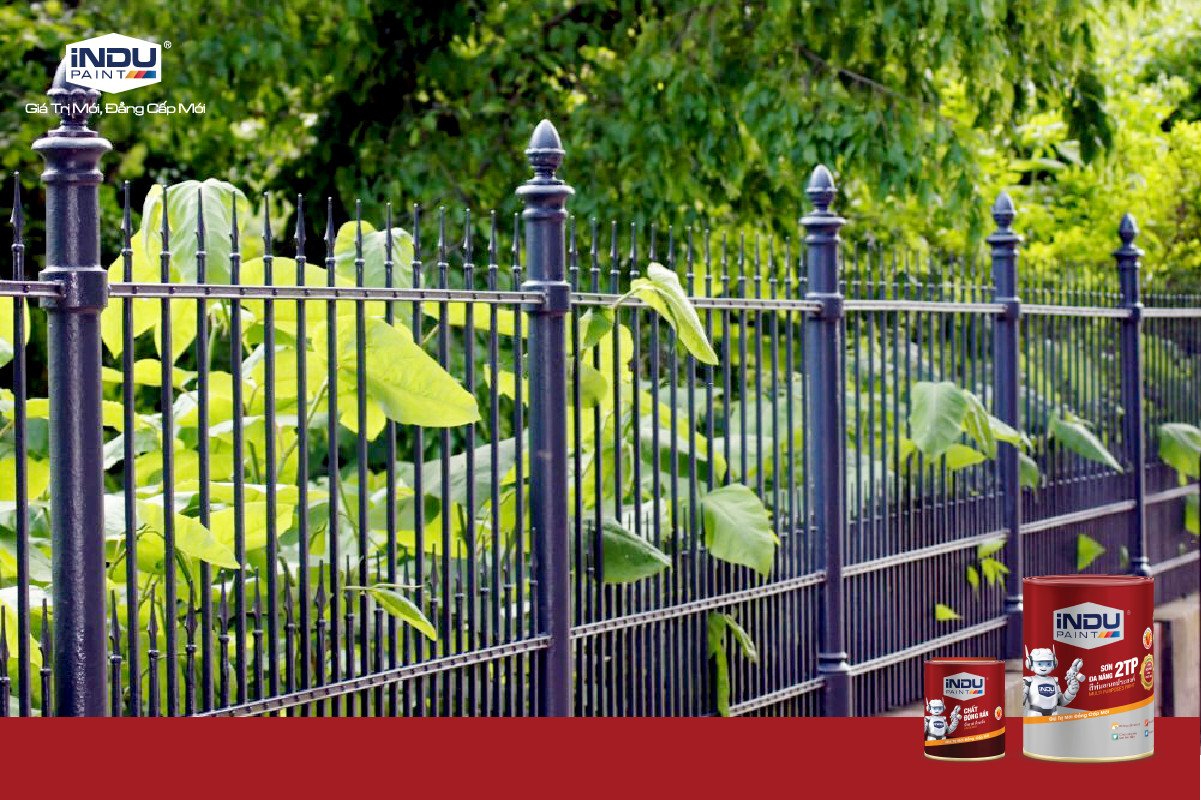 2TP iNDU Robot Multi-Purpose Paint offers a convenient decoration solution for sustainable materials
Outstanding benefits when using Multi-Purpose Paint 2TP iNDU Robot:
Applied directly on all materials, user-friendly (no primer required)
Effective protection for indoor and outdoor buildings and products
An alternative for complicated and expensive powder coating
For more details about the product, please contact the hotline 1900.59.99.88.
Source: indupaint.vn