Painting cockroach-colored wooden doors is the choice of many homeowners because of its luxurious and delicate beauty, creating a highlight for the overall design of your home. But how to choose the right paint line that both meets aesthetic trends, and optimizes usability and convenience for application?
iNDU Robot 266/267 premium oil-based paint is the solution to this problem. The product is specifically designed for the demand of trending cockroach color in just 01 step (No color mixing, no glossy coating required).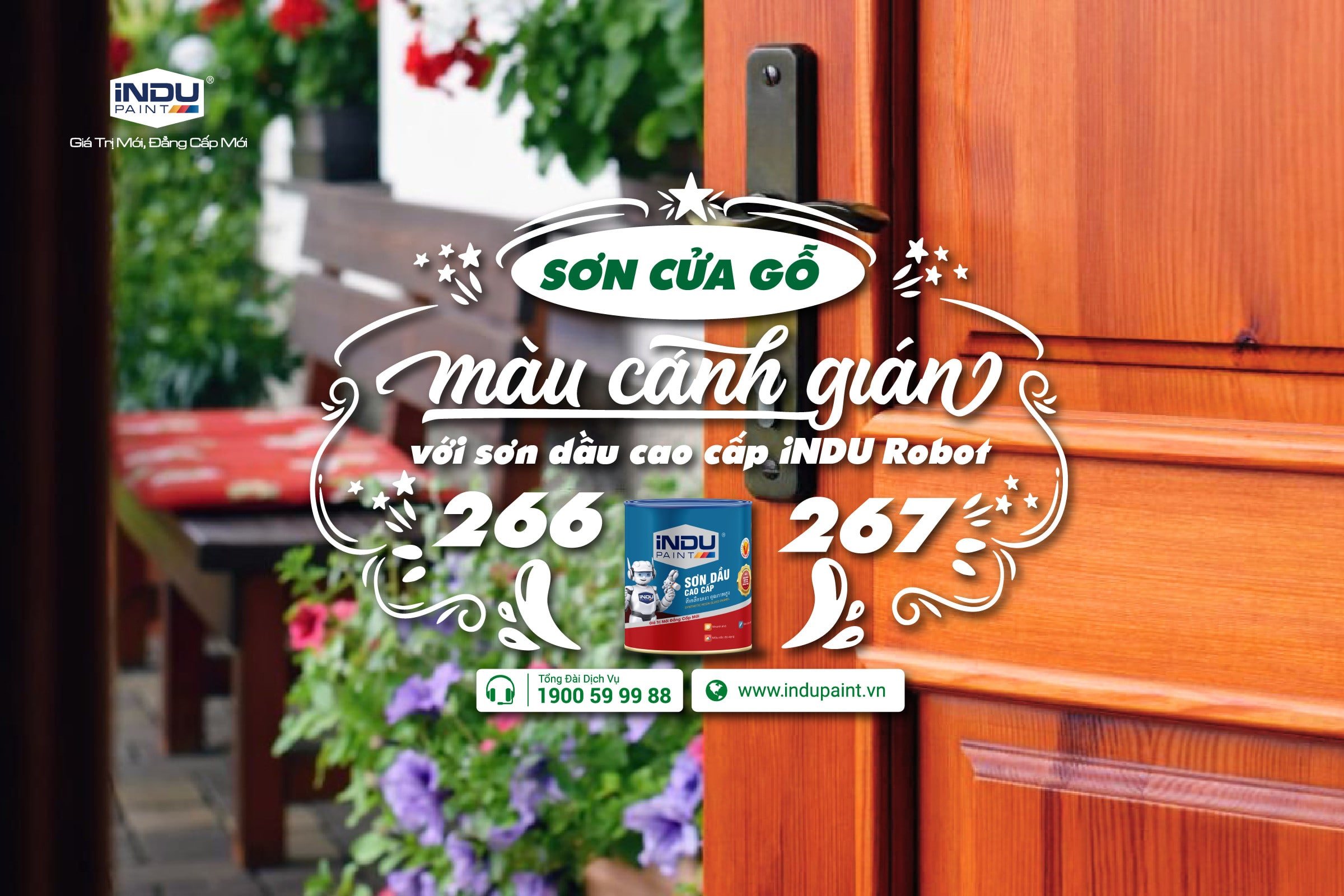 The trend of painting cockroach-colored wooden doors
In design, cockroach-colored wooden door are especially popular and widely used in areas such as interior of houses, offices, villas, houses on stilts, public works, pagodas and temples, etc.
There are many reasons why many homeowners love to paint their house in the color of cockroach. The first reason comes from the meaning of color of cockroach.
The cockroach color is a mixture of brown, a little red, and some yellow earth color. It has 02 popular color levels: young cockroach color and old cockroach wing color. Many people believe that the color of cockroach symbolizes stability and longevity, as in psychology, the color of cockroach wings creates a feeling of peace of mind, believing in good and sustainable things.
Besides, the cockroach color also brings luxury beauty and high harmony with natural wood color. This is suitable and compatible with the feng shui meaning of wooden doors, in harmony with the Wood element and welcoming prosperity into the house.

Painting a cockroach-colored wooden door in just 1 step
iNDU Robot 266/267 premium oil-based paint is a special cockroach-colored paint, designed to honor the natural beauty – keeping the wood grain intact, creating a highlight for the gate as well as indoor and outdoor wooden buildings and products.
03 Outstanding features:
Luxurious color, good gloss retention
Anti-mildew, resistant to harsh weather
Super adhesion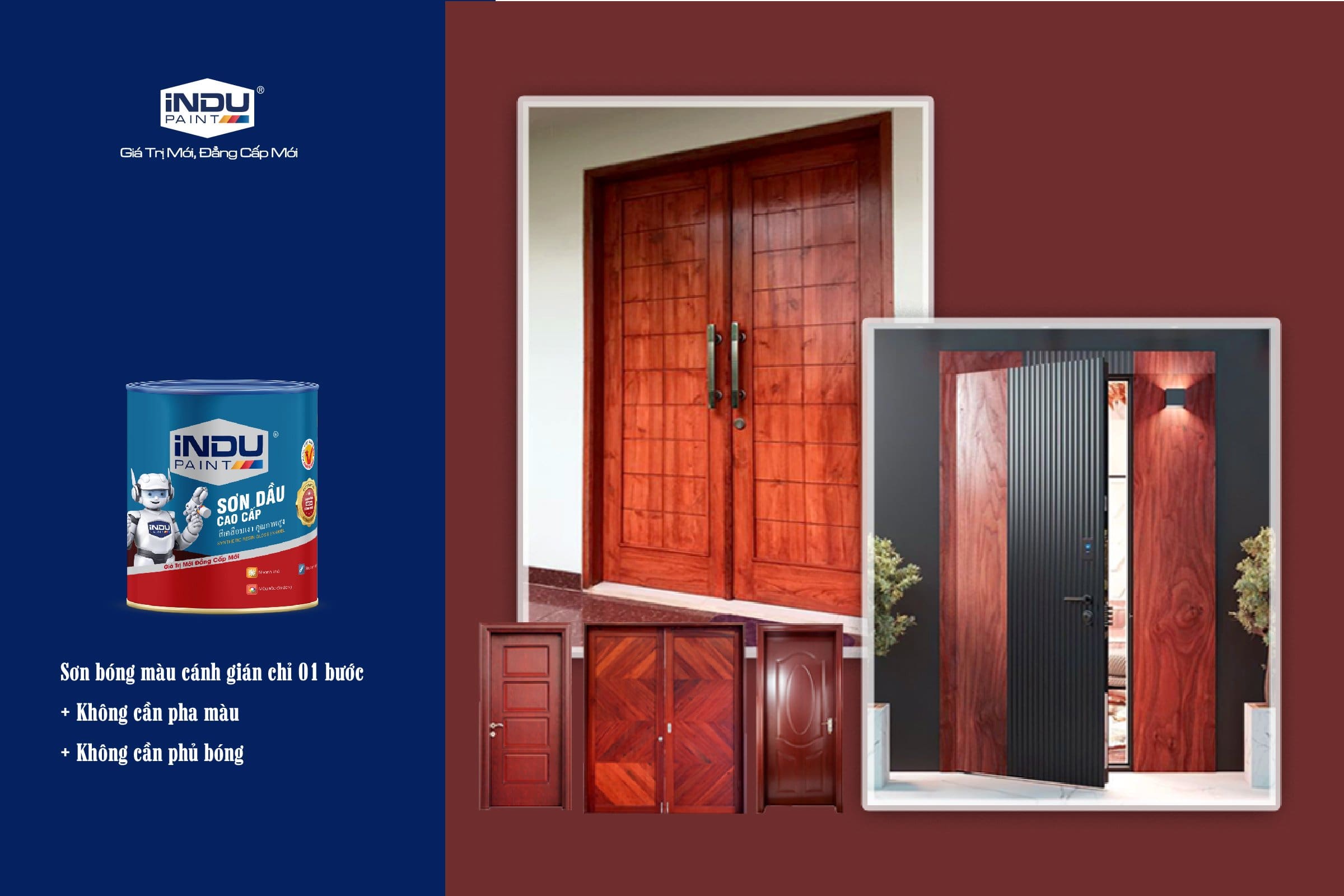 iNDU Robot 266/267 premium oil-based paint produces beautiful and luxurious cockroach-colored wooden doors in just 01 step, optimal in terms of time and cost compared to other paint application methods.
No need for color mixing
No glossy coating required
iNDU Robot 266/267 premium oil-based paint only needs to be mixed with solvent to use and applied right on the wood surface. The topcoat has a high gloss finish, beautiful color and retains wood grain.
iNDU Robot 266/267 premium oil-based paint –Cockroach-colored paint in just 01 step
For more information about the product, please contact the hotline 1900.59.99.88 or fanpage iNDU Metal Paint!
Source: indupaint.vn